Vatican Museums entrance tickets with exclusive VIP No Wait Access
20 Ratings
E-Ticket
Instant Confirmation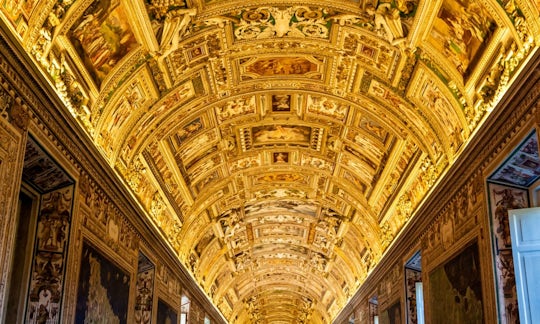 Book your Vatican Museums VIP No Wait Access tickets on Musement now! Skip the lines, see the museums on your own and don't waste time in the summer heat.
Itinerary Details
Operated by: City Wonders
If you'd rather visit the Vatican Museums on your own without a guided tour, but still want to skip the long line outside (wasting hours of time in the summer heat!), don't forget to take advantage of our No Wait Vatican entrance tickets with "No Wait Access" service.How do "No Wait" Vatican tickets work?It's easy. After you book your tickets, you will be provided with a voucher. This voucher is not an actual ticket so you will not be able to enter the Vatican Museums with it alone. Instead, you will meet a company representative across the street from the Vatican Museums, and they will escort you inside, allowing you to skip the line, and exchange the voucher for a ticket. Once you're past security, our representative will provide you with a City Wonders map to help you find your way around the Museum and navigate the works of the Sistine Chapel.It's as simple as that, you are now free to explore the Vatican Museums on your own!