Tour and airboat safari at Kennedy Space Center
13 Ratings
E-Ticket
Instant Confirmation
Pickup Service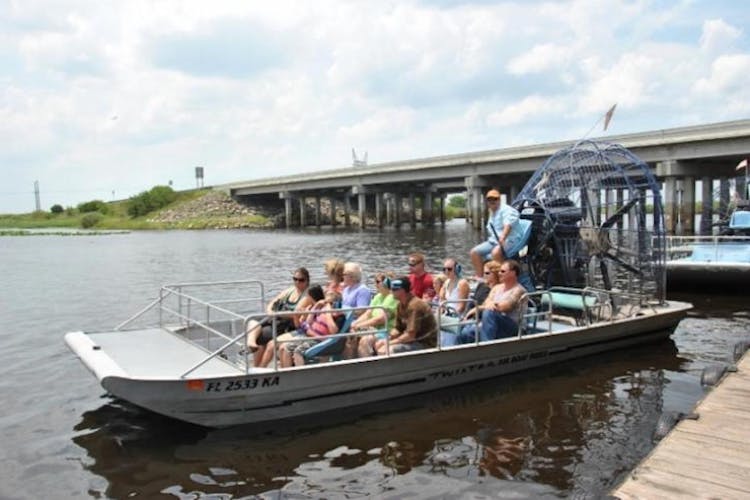 Book a Kennedy Space Center tour and airboat safari. Visit a space shuttle and enjoy a high-speed airboat ride through the Everglades!
Itinerary Details
Operated by: GRAY LINE OF ORLANDO
The Kennedy Space Center is the ultimate destination for space enthusiasts! During the ride, the tour guide will give you lots of information, hints and tips to ensure you make the most of your time inside. The Space Shuttle Atlantis is the world's most comprehensive attraction dedicated to the space shuttle. With over 60 interactive experiences and high-tech simulators, you'll have the once-in-a-lifetime chance to play astronaut!The visitor center has so many exhibits to keep you busy, from IMAX movies to an astronaut encounter, even a garden made of rockets which you can have a tour around.You'll also ride the narrated bus tour, where you can walk under the Saturn V rocket and maybe even touch a piece of moon rock. Ride the Shuttle Launch Experience and feel what it's like to float in space, or practice docking to the International Space Station. Last but not least, enjoy a 30-minute, high-speed airboat ride to explore the natural wonders of the swamps. Keep your eye out for exotic plants, flowers, and wildlife (including alligators!) along the St. Johns River.