Best of Pisa guided visit with Leaning Tower skip-the-line tickets
25 Ratings
E-Ticket
Instant Confirmation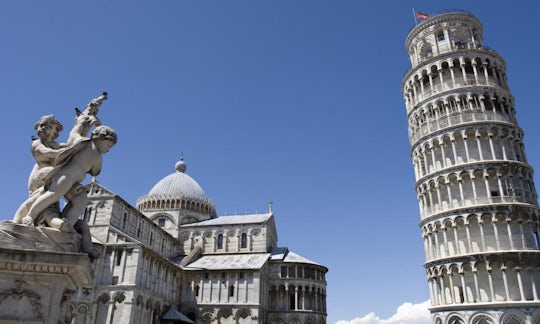 Book your guided tour of Pisa with skip-the-line ticket to the Leaning Tower. Admire the beautiful Square of Miracles and visit the Cathedral.
Itinerary Details
Operated by: sales@caftours.com
Don't miss this tour of Piazza dei Miracoli! Together with an expert guide, discover its magnificent monuments that are known as 'miracles' because of their incredible beauty and uniqueness.You will be dazzled by this marvelous square which is dominated by the Cathedral, a model of Pisan Romanesque architecture, the celebrated Leaning Tower, the round-shaped Baptistery surrounded by suggestive columned arcades, and the Camposanto, an extraordinary quadrangular cloister and historic monumental cemetery of the city.The guided tour will focus mainly on the Leaning Tower of Pisa, one of the most famous monuments in the world. You'll be enthralled by the history and the unique structure of the tower which is capable of arousing the curiosity of all visitors.