Tulum, Cobá, Cenote and Mother Nature tour with lunch
5 Ratings
E-Ticket
Instant Confirmation
Pickup Service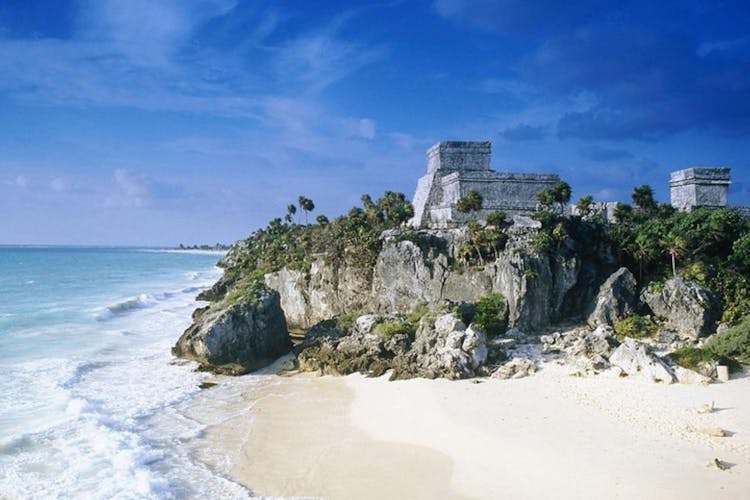 Immerse yourself in the Mayan culture by visiting the archeological sites of Tulum and Cobá. Enjoy the beautiful beach of Tulum and the sculpture of Mother Nature.
Itinerary Details
Operated by: Encuentro T
First, you'll visit the archaeological site of Tulum, where you'll learn relevant information about the Mayan culture from your guide. You'll have some free time to admire the archaeological site on your own. After this, you'll go to Tulum archeological zone's beach, where you can enjoy the white sand and crystal clear waters.Next, you'll reach the archaeological site of Cobá where the majestic pyramid of Nohoch Mul (42m) is located. Here, enjoy a guided tour and free time. In the end, after a delicious buffet lunch at a local restaurant, you'll visit a Mayan village. Back in Tulum, you'll stop to take pictures of the sculpture of Mother Nature, an icon of modern Tulum.