Online experience: Discover Mt. Fuji
E-Ticket
Instant Confirmation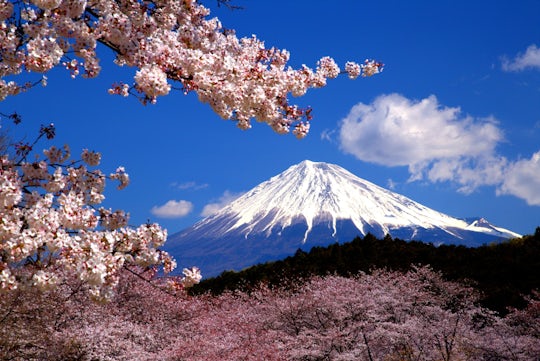 Travel online to Mt. Fuji with our local host and learn all about this Iconic Mountain and the surrounding area.
Itinerary Details
Operated by: Arigato Travel
Join us on this amazing, hosted experience as we share all the amazing things about the Mt. Fuji area, the history, culture, food, activities and people that make this place the true heart of Japan!The Mt. Fuji onlineTour is a great way to get to know the most iconic and majestic symbol of Japan. Mt Fuji is very special to Japanese people, it represents faith and admiration. On the online experience, we will share Mt. Fuji and the areas around it from a local's perspective. You will get to hear about the history, culture as well as stories from the locals who live in Shizuoka prefecture. We will discover some of the things to see and do and of course the best food that you must try when you visit someday! We are experts in culinary tourism and we are excited to connect and share our stories and knowledge with you right in your own homes. On the1 hour online Experience, we will meet, talk, and learn together! We keep the groups small to ensure a more intimate experience, so everyone can have a chance to ask questions and connect with our local guides! Everyone who attends the session will also get special info and resources after the experience.We are looking forward to meeting you online!