Hallstatt private and guided walking tour
E-Ticket
Instant Confirmation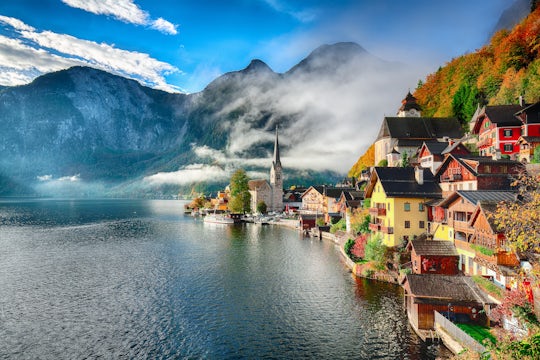 Explore the UNESCO World Heritage Sites Hallstatt and its lake in a private and guided walking tour and find out more about its own culture spawn.
Itinerary Details
Operated by: Global Guide Services GmbH
Discover one of the most scenic lakeside towns in Austria during a private tour.Hallstatt is not only one of the oldest towns in Austria but also one of the most scenic lakeside towns in Europe. Experience the magic of the town built on a narrow strip of land between the lake and the mountains. Admire a real-life fairytale place of great natural beauty and awes tricking scenery. Both the city and the lake are included in the Hallstatt-Dachstein/Salzkammergut Alpine UNESCO World Heritage Site since 1997.Learn more about the production of salt in the city that dates back to prehistoric times and find out more about an entire culture spawn at the beginning of the Iron Age, known as the Hallstatt culture. Stroll through the streets of Hallstatt and uncover the market village, one of the most attractive places to visit. Finally, admire the 19th-century Evangelical Church of Hallstatt.