Skip-the-line pass to the seven archaeological attractions of Athens
26 Ratings
E-Ticket
Instant Confirmation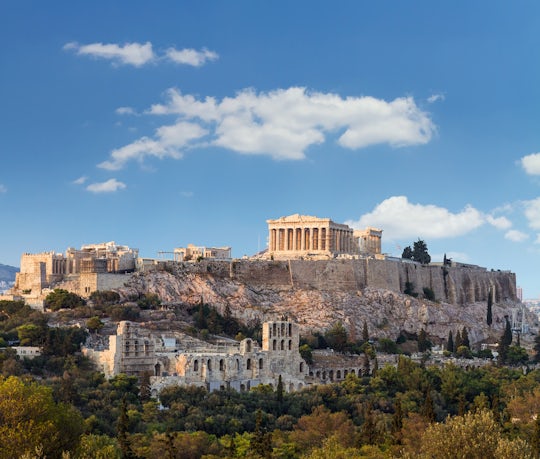 Visit on your own the seven most famous archaeological attractions of Athens at your own pace by skipping the lines.
Itinerary Details
Operated by: Key Tours S.A
Skip-the-line and enter into the most famous archaeological sites of Athens, thanks to your digital pass! Use this unique combined ticket to gain access to all the seven included attractions, saving your time.Wander around at the Parthenon, the majestic UNESCO World Heritage Site, standing on the Acropolis hill at the height of 150 meters, with 2,500 years of rich history. Every year, millions of visitors worldwide come to admire this symbol of the Ancient Greek civilization and enjoy breathtaking views of Athens from the rocky outcrop.Continue your tour to the Ancient Agora that lies on the north-western slopes of the Acropolis. It was the meeting and gathering place and the city's artistic, spiritual, and commercial center. Just north of the Acropolis, explore the site of the Roman Agora, which was once the focus of public life in Athens. Your ticket also offers you access to the most prominent structure, the Hadrian's Library, as well as to the impressive Temple of Olympian Zeus, Kerameikos, the ancient cemetery that stretches to the banks of the Eridanos River and the nearby Lyceum, which became famous when it turned into the Peripatetic School of Philosophy, founded by Aristotle.