40-minute boat tour in Salzburg
E-Ticket
Instant Confirmation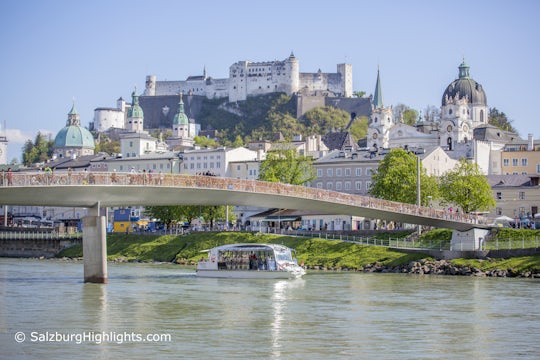 Board the panoramic boat "Amadeus Salzburg", to see Salzburg from Old Town to the mighty Hagen and Tennen mountain range on a 40-minute tour.
Itinerary Details
Operated by: Salzburg Stadt Schiff-Fahrt GmbH & Co.KG
Experience the nicest side of Salzburg. Beginning at the "Makartsteg" in the center of the Old Town, you glide past the impressive town scenery, the natural landscape of the Salzach, along to the exclusive residential area in the south of the town. And finally, to the magnificent view of the Hagen and Tennen, the northern ridge of the Berchtesgaden Alps and back.