Ortigia Island boat tour
3 Ratings
E-Ticket
Instant Confirmation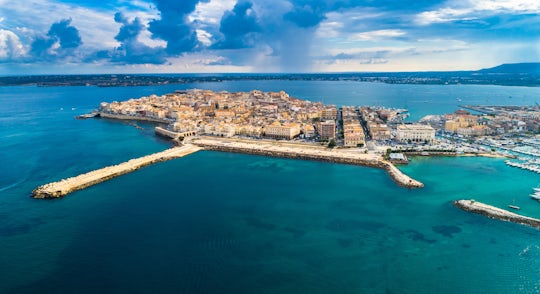 Enjoy a boat tour around Ortigia island! Explore the sea caves surrounding the area and get the best panoramas of the city from the sea!
Itinerary Details
Operated by: Siracusa Travel & Living
Syracuse has a unique structure as its historic center, is located on Ortigia, an island. Enjoy a boat tour in order to fully experience this magical place and to discover its beauty from a new and unique perspective. Get the best views of the monuments from the sea and enjoy an excursion in the sea caves; here you will find natural treasure created by stalactites, stalagmites, corals and plays of light.