Boat tour with aperitif from Tropea
5 Ratings
E-Ticket
Instant Confirmation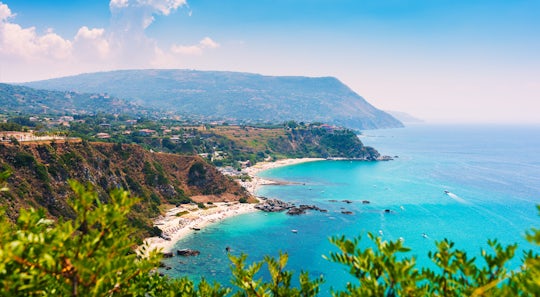 Get the chance to discover the beautiful Coast of the Gods from the sea, enjoy 3 snorkeling stops and indulge in a tasty and typical aperitivo!
Itinerary Details
Operated by: Costa degli Dei Tours
Dive and swim in the crystal clear waters of Calabria and discover three unique locations during your boat tour! Depart from the port of Tropea for your experience, choosing between a morning and an afternoon departure.You will set sail for Baia di Riaci, where you'll see caves and ravines surrounded by a Caribbean sea, and continue towards Praia di Focu and Grotticelle, among the most famous and charming seaside resorts of the area. Here you will also indulge in a tasty aperitif including bruschetta and a refreshing glass of wine.Lastly, admire the Church of Santa Maria dell'Isola, learn more about the history of this place, and enjoy a final dive into the sea. If the sky is clear, you will also get the chance to see the Aeolian Islands and the Strait of Messina.