Best of Corfu: Half-Day tour with transportation
E-Ticket
Instant Confirmation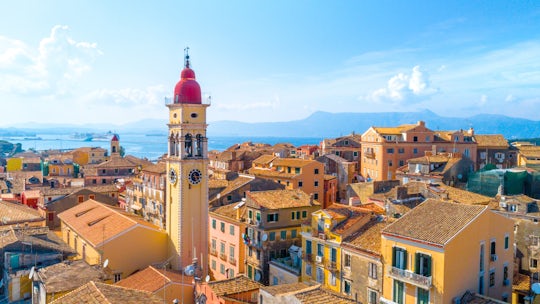 Explore the very best of Corfu and enjoy a half-day tour seeing the island's best highlights!
Itinerary Details
Operated by: Greeking.me
Kickstart your iconic half-day tour of Corfu and explore the very best highlights the island has to offer, all in the comfort of your very own luxury vehicle. Immerse into the beauty and history of the jewel of the Ionian Sea. Explore majestic imperial palaces such as the Achilleion, constructed to be the retreat of Empress Elisabeth of Austria (aka princess Sissi), or tiny picturesque islands and of course, the Italianate beauty of the magnificent town of Corfu. Meander through the lavishly decorated halls of the palace, probe deeper into the fascinating history of this emblematic royal figure and explore the densely planted gardens decorated with numerous sculptures depicting gods and heroes of Greek mythology.Your next stop is the neighborhood of Kanoni. Flanking the south side of the town of Corfu, Kanoni was the location of the ancient city of Corfu. Today, it is one of the most popular attractions of the island offering dreamscapes to the tiny monastery of Panagia Vlahernon and the iconic islet of Mouse Island (aka Pontikonisi) Captivate your senses and create a memorable experience for you, your family and friends. Corfu is a place of wonder waiting for you to explore it!