Dubai traditional city tour with pick-up from Ras Al Khaimah
1 Rating
E-Ticket
Instant Confirmation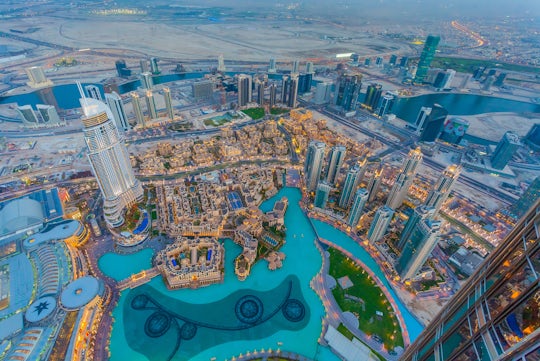 Discover Dubai and its traditions. See the main attractions of the city and discover the fantastics souqs.
Itinerary Details
Operated by: Travco UAE
This fascinating tour takes you through the ancient and traditional part of the city. On the way to the old center of Dubai, there is a photo stop at the Palace of the Ruler of Dubai-Sheikh Mohammed. Next, you will visit Dubai Museum housed in the 150-years old Al Fahidi Fort, where you can find traditional artifacts that resemble Dubai's connection with trading and pearl diving activities. Following, a ride in the local water taxi, called Abra, takes you across Dubai Creek. You will get to enjoy the waterfront from the sea and head to the peculiar Deira district where the souq nests. Here you will be amazed by the aromatic spice souq and the exquisite gold jewelry that you can find.