Verona and Lake Garda self-guided audio tour
E-Ticket
Instant Confirmation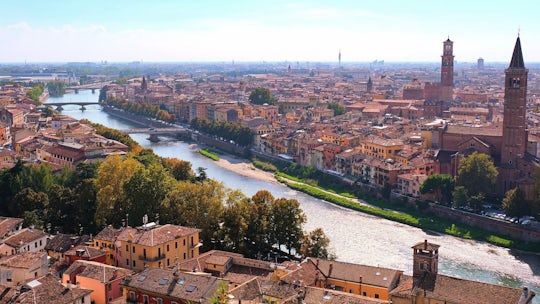 Explore Verona and Lake Garda at your own pace, listen to your digital audioguide as you visit iconic landmarks and discover the best spots.
Itinerary Details
Operated by: Vox City International Ltd
Discover Verona and Lake Garda with an exclusive digital audioguide.You could take advantage of a unique navigation functionality which makes self-guiding easy, with plenty of suggested itineraries and walking routes to explore. You could immerse yourself in the incredible history of this Verona, as you discover iconic landmarks including the spectacular Verona Arena, Juliet's house or Castelvecchio.Your audioguide will let you explore the best spots in Verona, so don't forget to tune into your audio commentary and uncover the secrets and history of this beautiful Italian city.