Camel ride with optional dinner at the camp in Ras Al Khaimah
E-Ticket
Instant Confirmation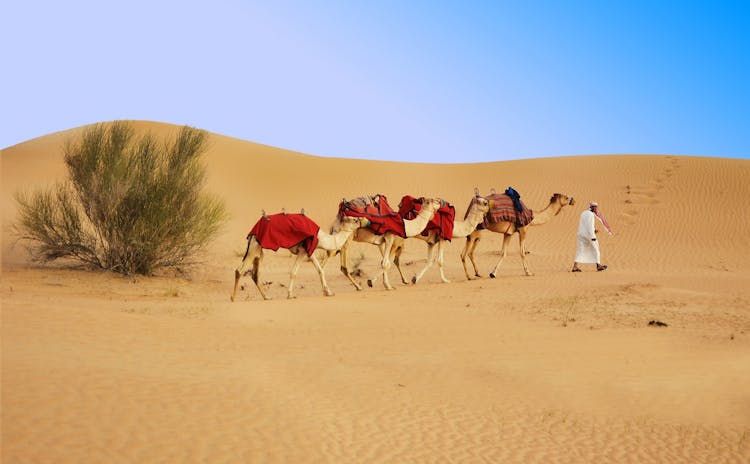 have fun riding a camel in the desert of Ras al Khaimah and have dinner with family and friends.
Itinerary Details
Operated by: Travco UAE
Drive out of the bustling city and into the peaceful desert aboard a 4x4 vehicle. Enjoy a camel ride along the beautiful sands of Ras Al Khaima which traces the footsteps of bedouin travelers. Also known as ships of the desert, camels are the oldest means of transport in the desert. If you choose the dinner option, you will reach the traditional Arabic camp as the Arabian sun sets behind the dunes. Here you will be served a BBQ dinner in a torch-lit ambience and music will start. As you relax on comfortable cushions in bedouin-style tents, have your hands painted with intricate henna designs.