The Golden City - Dubai city tour
8 Ratings
E-Ticket
Instant Confirmation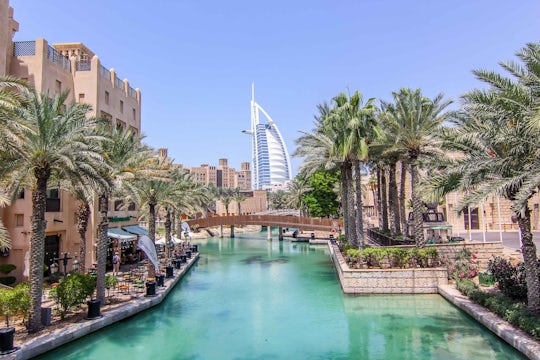 Book now your The Golden City - Dubai city tour. Enjoy the highlights of Dubai, visit Dubai Museum, the Spice and Gold Souks and ride in an Abra.
Itinerary Details
Operated by: Orient Tours
Experience the historic sites and vibrant cosmopolitan life of Dubai on this comprehensive tour. The tour starts with a photostop at the iconic landmark of Dubai, Burj Al Arab Hotel. After you will proceed to Jumeirah, the picturesque palace and residential area of Dubai, also home to the impressive Jumeirah Mosque.The tour continues to Al Bastakiya, the old part of Dubai, to reach the museum located in Al Fahidi Fort. You will then board an Abra (water taxi) to cross the Creek to the Spice Souk. On your return, there is time to shop in the most famous landmark of Dubai – the Gold Souk.