Nordkette Innsbruck combo ticket for Alpine Zoo and Hungerburg funicular
E-Ticket
Instant Confirmation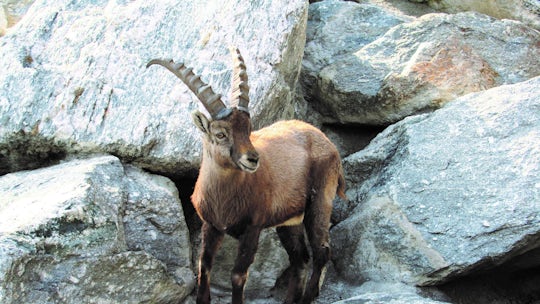 Book your Nordkette Innsbruck combo ticket for a visit to the Alpine Zoo and ride with the Hungerburg funicular.
Itinerary Details
Operated by: Innsbrucker Nordkettenbahnen Betriebs GmbH
What could be nicer on a quiet, sunny day than a trip to the zoo with the family, your partner or even on your own? The Alpine Zoo is on the sunny side of the Inn Valley, directly at the foot of the Nordkette, above the rooftops of Innsbruck. The zoo is the only one of its kind worldwide. At 750 meters, it is Europe's highest zoo, but it is also easy to reach to and not far from the city center. Just take the modern Hungerburg funicular to the top. The funicular has its own station very close to the zoo entrance and is very popular among families.There are many different animals waiting to be seen at the zoo such as lynx, eagles, fish, and birds, as well as wolves and bears. The lovingly laid out zoo covers an area of 4 hectares and is home to around 2,000 animals from 150 different species. The animals live in enclosures that have been specially designed to resemble conditions in the wild. Spring is a particularly interesting time to visit because that is when young animals are born and there is usually a lot going on! At the petting area, rare and local species of cows, pigs, goats and sheep can be seen up close.The ride with the Hungerburgbahn starts at the Station Congress near the center of Innsbruck and brings you in 5 minutes to the Station Alpine Zoo, then back again after your zoo visit.