Passau private and guided walking tour
E-Ticket
Instant Confirmation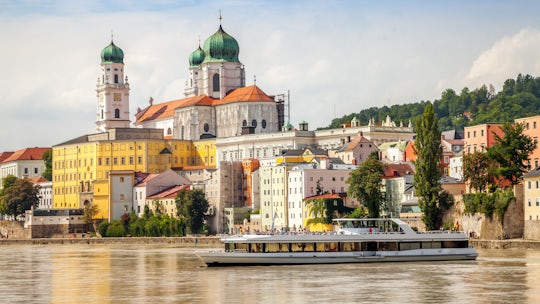 Discover the beautiful city of Passau during a private walking tour to the highlights while you hear interesting facts about the history.
Itinerary Details
Operated by: Global Guide Services GmbH
Discover Passau at the German-Austrian border in a private and guided walking tour.Passau is the city of three rivers, where the Danube is joined by the rivers Inn and Ilz, making it the ideal starting point of many classic Danube river cruises. The city is also Germany's link to eastern European countries and capitals along the Danube River such as Vienna, Bratislava, Budapest, and Belgrade.Find out more about the city's history and learn more about its importance in trading since the Middle Ages. For most of its history, Passau was an independent Prince-Bishopric state between Bavaria, Austria, and Bohemia (Czech Republic), and as a result, thereof, has spawned a unique cultural blend of its own.Marvel at the St. Stephen's Cathedral, the largest baroque cathedral North of the Alps and home to the largest organ in all of Europe containing 17,774 pipes and 233 registers. Continue to the former Bishop's Residence until you reach the wonderful town hall built in the late 14th century on the banks of the river. It's time to cross the Danube via the Luitpold Bridge and walk up the path to the "Veste Oberhaus" which served as the fortified residence of the bishop of Passau, offering a spectacular view of the entire city and the river valley.