Stonehenge and Bath day trip from London with optional Roman Bath entry
8 Ratings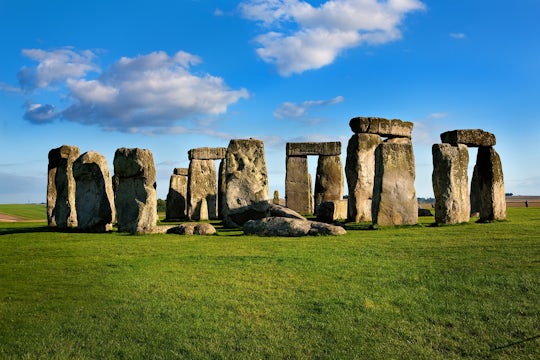 Book this day trip from London to visit fascinating Stonehenge and enjoy an afternoon in the city of Bath with an optional visit to the Roman Baths.
Itinerary Details
Operated by: Premium Tours
This tour will allow you to explore the most famous prehistoric monument in the world, and UNESCO World Heritage Site: Stonehenge, which stands alone in the vast empty tract of Salisbury plain. Its origins date back nearly 5,000 years and it has been home to pagan religion and spiritual worship, not to be mention public debate ever since. Take your time to look around it and make up your own mind about its mysterious past.Next you will head to Bath and arrive in time for lunch. With fabulous restaurants, tea houses and coffee shops, not to mention all the classic British pubs, you will be spoilt for choice of places to eat. Bath is a beautiful Georgian city with delightful crescents, terraces and architecture. Following our scenic drive into the heart of the city, there will be plenty of time to explore at your leisure. You could use this time to visit Bath Abbey and Pulteney Bridge overlooking the river Avon cascading over the weir. There is also the Jane Austen Centre or the elegant Assembly Rooms built in 1771 which are worth a visit.Choose this option at check-out and your ticket will include entrance to the Roman Baths that were built nearly 2,000 years ago. Built on Britain's only natural hot water spring lies the magnificent Roman public bath complex and Roman temple. At the heart of this World Heritage Site you can walk around the steaming pool on the Roman stone paving and admire the ancient Roman statues and architecture.