Los Cabos private surf lesson at Cerritos Beach with lunch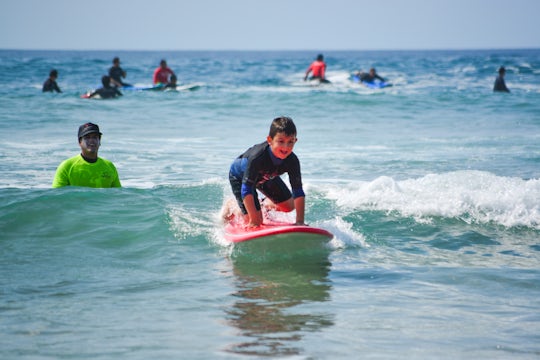 Experience a fun private surf lesson at Cerritos Beach, a world-renowned surf spot in Los Cabos.
Itinerary Details
Cerritos is one of the world's top surfing destinations, a great spot not only for the experienced surfer but also for beginners!Zip up your wetsuit, hop on your board and get ready to ride some waves. Make a splash with this fun private surfing lesson at the hands of accredited professionals and get the most out of this incredible experience.After the lesson, you'll enjoy a delicious Mexican lunch at a local restaurant on the beach of Cerritos.