Verona private tour with skip-the-line access to the Arena
E-Ticket
Instant Confirmation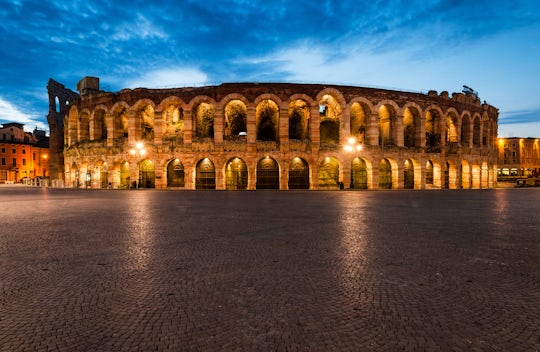 Take in Verona's top attractions such as Juliet's House, Piazza Erbe, Piazza Bra, Dante's monument and so much more! Follow your guide inside the Arena and visit one of the world's greatest open-air concert venues and most fascinating Roman amphitheaters.
Itinerary Details
Operated by: Musement S.p.A.
When forced to leave his beloved Juliet and the town of Verona in exile, Shakespeare's Romeo said: "There is no world without Verona walls". This special city was the setting of Shakespeare's drama, Romeo and Juliet, one of the most famous love tragedies of all time. Rolling hills, the Po Valley plains, vineyards and olive groves surround this romantic town.On this 3-hour walking tour, the guide will point out the most important sights and points of interest, such as Juliet's House, the palaces of the Scala family, the Church of St. Elena, the house of the Capulets, the Capitolare and much more. You'll also have the chance to visit the Arena, one of the best-preserved Roman amphitheaters in the world. Follow your guide inside this amphitheater which still serves as one of the world's great opera venues. Look behind the façade of the pink marble monument that dominates Piazza Brà and learn about its fascinating history, the legends and mysteries surrounding it. Ask your guide about the stories of the gladiators!