Los Cabos private 4x4 off-road tour
E-Ticket
Instant Confirmation
Pickup Service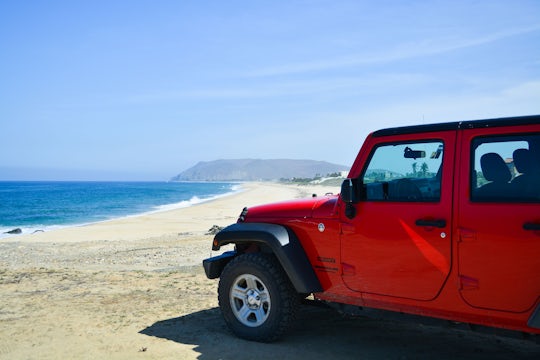 Travel beyond the resorts of Los Cabos and discover the beauty of the Baja desert on a 4x4 off-road private tour.
Itinerary Details
Operated by: HIGHT TIDE LOS CABOS SA DE CV
Go beyond the limits of adventure and excitement on this fantastic drive along the desert.You'll drive through Santiago, a picturesque small town that's one of the oldest missions in Cabo. Then, you'll stop at Fox Canyon to discover an oasis in the tropical desert. Walk along a river, see water slides and a waterfall where you can take a refreshing swim. After this, you'll have lunch at a local restaurant and enjoy some authentic Mexican food.After lunch, you can still have more fun on the way back before the tour ends!