Kornati National Park full-day boat tour from Zadar
3 Ratings
E-Ticket
Instant Confirmation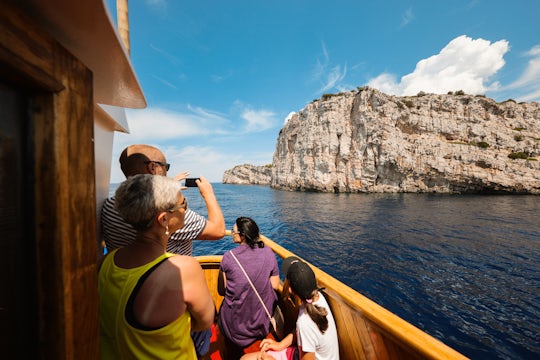 Book your boat tour of Kornati National Park from Zadar! Enjoy a full day of island hopping, relax, swim and enjoy lunch on board.
Itinerary Details
Operated by: Croatica.eu
Spend a day touring Kornati National Park, one of the most magical places in Croatia. This group of more than 100 islands and cliffs will seduce you at first sight!Visit this jewel of the Adriatic Sea sailing from Zadar. You'll leave in the morning and make your way to the park on a boat. Enjoy breakfast on board as you travel through the 109 islands that make up the park.Along the way, you'll stop two times for total of 3 hours to go swimming. Then relax as you are taken on a tour around the park, admiring the dramatic karst-limestone formations that tower around you. In the middle of the day, you will also be treated to lunch aboard the boat.