Rila Monastery and Boyana Church with Light Lunch
The tour includes a visit of Rila Monastery, recognized as a part of UNESCO world heritage site. The next stop will be another UNESCO site- Boyana church. This one-day tour provides the unique opportunity to visit one of the supreme Bulgarian sites, along with some of the highlights of the region.
Rila Monastery and Boyana Church with Light Lunch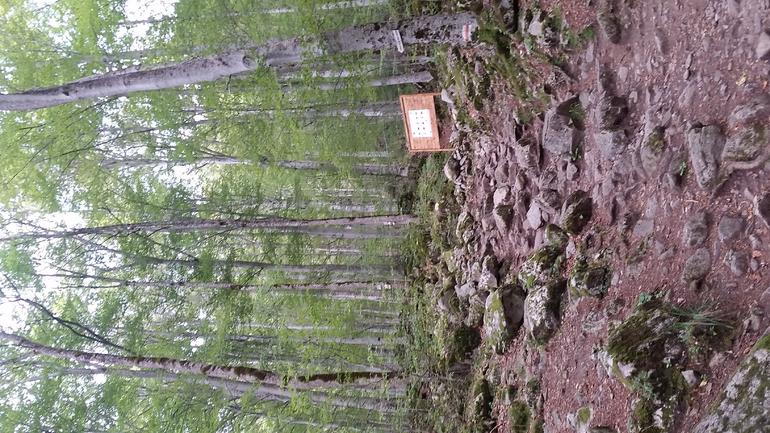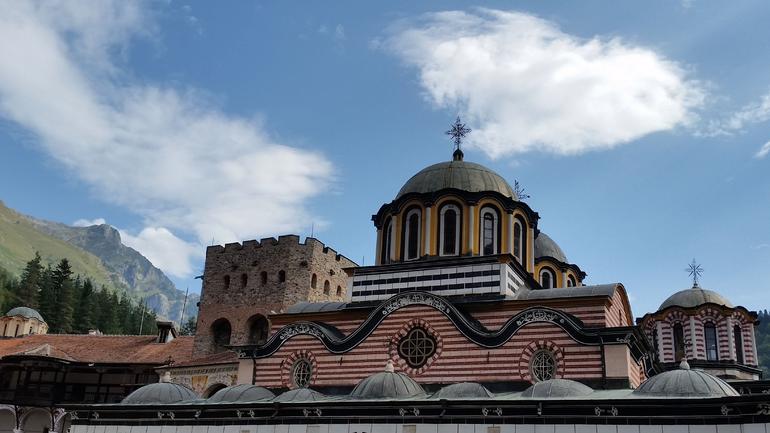 Itinerary Details
Itinerary
This is a typical itinerary for this product

Stop At: Rila Monastery, Rila 2643 Bulgaria

The Rila monastery – biggest and most important orthodox cloister in the country.

Another UNESCO site, part of the tour is Boyana Church, located on the outskirts of Sofia.

Typical Bulgarian Lunch.

Duration: 2 hours


Important Details
Included
Hotel pickup and drop-off
Entry/Admission - Rila Monastery
Professional guide
Driver/guide
Light lunch
Departure Point
Traveler pickup is offered
we provide pick up from any address in Sofia


9:00 AM
Cancellation Policy
For a full refund, cancel at least 48 hours in advance of the start date of the experience.
Customer Reviews
---
Reviewed:
November 18, 2019
Guide and driver amazing! Beautiful tour! We had a fabulous time! Incredible history! Excellent car to get there and back! Fully recommend!
---
Reviewed:
October 16, 2019
Going up to Rila was well worth it. Alex our Tour Guide was excellent. The only thing you should know is there is lots of added extras for all the attractions there. So be mindful of that if you going to book. It's like going shopping for your groceries in the states to later find out you've got tax on top.
---
Reviewed:
October 11, 2019
Rila is awesome but the guide on our particular day got in the way. He had us stand in one place and listen to a long winded, tedious history of Bulgaria. It would have been better to walk us around, break up the lecturing into absorbable chunks, and even stay silent some of the time. We were too polite to break off and leave him. He left us only 30 minutes at the end on our own. Not enough time to check out the icons for sale, go to the separate museums within the Rila complex, or buy the famous snack they sell at a restaurant behind the complex. The tour with Light Lunch goes to the Gorski Kut restaurant a few minutes away from the monastery. It includes a chicken lunch but their specialty is the trout caught in the stream you can see from their windows, so we upgraded and it was wonderful. There were only 4 of us in the mini van and 2 had actually bought a different tour that does not include lunch. They had to go to Gorski Kut too. Then we went on to Boyana Church, which is really small and very special. You are allowed only 10 minutes inside and that guide again talked the entire time. He was expert like a university lecturer but not a helpful guide. For instance, there are western toilets at Rila and he knew where they were but sent 70 year old ladies to the Turkish floor toilets instead.
---
Reviewed:
September 27, 2019
Our guide Denita and driver Evan were very punctual. Denita also was very articulate and gave us a very good overview of the history behind the Rila monastery and how it grew. She however did not join us inside the museum to give us more insights. Maybe bcos she would have had to purchase a ticket as well. She also took us up to the cave which was not part of the original schedule. Evan the driver was careful and drove very professionally. The lunch was good and actually not light by our standards. It was almost a full meal! The only odd thing was the guide and driver sat with us and had the soup but not an entire meal, which was kind of awkward. Viator should should cover a meal for them. Of course we.do not want the driver so full that he falls asleep. This is the first time we have had a guide and driver sit with us (and we.have done many such trips), so that was unusual. It would have been very comfortable if they had a proper meal with us. Overall a good deal.
---
Reviewed:
September 26, 2019
We booked this tour months in advance and paid for it.
The morning of the tour we were waiting for the tour guide to picked us at 9 am at the hotel and since by 9:20 they hadn't showed up we asked the concierge to call them.
They said they sent us a cancellation e mail the day before, which we never got. They said a refund was processed immediately but after two weeks we had to ask Viator to ask them for the refund and so we got it.
We would like to suggest to this tour company that instead of canceling for whatever valid reason they may have, to transfer their clients to another tour company that will take care of their clients, just don't leave them hanging in there.
We were so grateful that the concierge of the Intercontinental Sofia immediately found another tour company and the owner came to pick us up and drove us to meet their bus that was already in the way to the Rila Monastery.
That is a company that really cares about people and of course their clients!
---